The docs platform for modern product teams
Great documentation
starts with great tools
Doctave is a platform for writing, reviewing, and hosting technical documentation.
Publish beautiful developer hubs, API references, and knowledge bases with a Git-based workflow.
Free migration assistance until October 2023. Read more ›
More than a static site generator
Doctave handles your entire documentation publishing workflow
Docs-as-code shouldn't require stitching together fragile scripts and services. Ship your documentation into production in hours, not weeks, with Doctave.
Markdown authoring
Doctave support the CommonMark Markdown standard.
Custom styles
Customize your docs theme and even bring your custom CSS.
OpenAPI documentation
Include your OpenAPI spec and generate beautiful API reference docs.
Linting and checks
Doctave automatically verifies for docs for common issues like broken links.
Hosting
Your documentation is hosted securely on Doctave's servers.
Access control
Your documentation can be public, private, or password protected.
Advanced versioning
Release your docs like code. Manage multiple versions in different Git branches.
Preview environments
Doctave creates isolated preview environments for every pull request.
Analytics
Privacy-friendly reader analytics built-in - no cookie banners needed.
Reader feedback
Get feedback from your readers with our built-in feedback widget.
Doctave replaces half a dozen tools and services and saves weeks of setup.
Let Doctave handle the DocOps and focus on what matters: your content.
"Doctave has proven to be an ideal solution for our public API documentation"

Upvest had always pursued a documentation-as-code strategy, using an open-source static site generator, but we faced a challenge building a Git-driven system that could manage access to content for multiple API versions and audiences.

Doctave provides us that flexibility out-of-the-box whilst allowing us to maintagreen absolute control of our OpenAPI spec and documentation development processes.

Read Case Study ›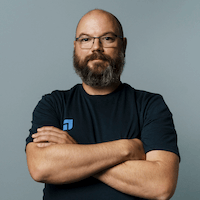 Geoffrey Teale
Head of Developer eXperience
Upvest
Documentation management platform
A modern hosting platform
designed for technical documentation
Publish multi-version docs from CI/CD. Create preview environments for every change. Powerful search and analytics built in.
Publish from CI/CD
Your docs will never be out of sync with your code. Publish automatically from your CI/CD pipeline.
Advanced versioning
Use Git branches to easily create multiple versions of your documentation.
Preview environments
Make PR reviews easier with isolated previews. Every build in Doctave gets an shareable preview environment.
GitHub Integration
Link your GitHub repository to Doctave to get a preview link to every documentation pull request.
Access control
Make your documentation, or even specific versions, public, private, or password protected.
Powerful search
All your documentation searchable out of the box. Let your readers search your guides and OpenAPI specifications in one place.
Privacy-friendly analytics
Built-in cookieless privacy-friendly analytics show you which pages your readers are spending time on.
Custom domain and branding
Make your docs look like your own. Bring your brand, logo, and custom domain.
Author like a pro
The Doctave preview app:
A lightning fast authoring environment
Instantly preview documentation changes locally without complex development environments
Lightning fast feedback
Doctave's desktop app reacts to your updates in milliseconds. Don't let your tools slow you down.
Automatic checks and linters
Immediately detect broken links and syntax issues. Doctave scans your project for issues before they reach your readers.
Multi-platform
Doctave's desktop app works on Mac, Windows, and Linux.
Simple to install
Forget fragile Python or JS development environments. Doctave works on my machine. And yours.
Works with open standards
Write your docs in Markdown
Bring your OpenAPI spec
Doctave supports CommonMark Markdown and builds documentation from OpenAPI specifications. Reduce lockin by using well-established industry-standards.
Use your favorite editor
Use VSCode, Vim, or Emacs to author your docs. Doctave will re-render your documentation every time you hit save.
Easy content reuse
Extract reusable snippets and create parameterized components that can be used across your project.
OpenAPI integration
Include OpenAPI specification to generate gorgeous API documentation. Manage your guides and API documentation in one platform.
Try for free today. No credit card required.
Need assistance? Have other questions?