The documentation platform for
modern engineering teams
Write, publish, and collaborate on technical documentation using a docs-as-code workflow
Doctave has proven to be an ideal solution for our public API documentation

Upvest had always pursued a documentation-as-code strategy, using an open-source static site generator, but we faced a challenge building a Git-driven system that could manage access to content for multiple API versions and audiences.

Doctave provides us that flexibility out-of-the-box whilst allowing us to maintain absolute control of our OpenAPI spec and documentation development processes.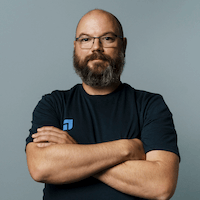 Geoffrey Teale
Head of Developer eXperience
Upvest
A documentation

workflow for great product teams
Docs-as-code
Publish from CI/CD, version using branches, release code and docs simultaneously, review changes as pull requests.
Use software engineering best practices for your documentation.
Git-native workflow
Use the power of version control to manage releases. Track code and docs changes together.
Publish from CI/CD
Manage your code and docs release together. Automatically publish documentation on every commit.
Focus on your content.

Not your tools.
Content is king
Don't spend weeks setting up fragile development environments, fixing deployment pipelines, or installing broken plugins.
Doctave will have your docs live on a fully-featured site today.
Powered by Markdown
Use the most popular markup language on the planet. Easily import your existing content to Doctave.
OpenAPI Documentation
Include your OpenAPI specs alongside your written guides. Bring all your documentation under one roof.
Copilot-ready
Doctave works with your favorite AI assistant out of the box. If it work in your editor, it works in Doctave.
Turn your docs into a competitive advantage
Enhance your product
Great products deserve great documentation. Doctave helps you deliver both.
Effective documentation plays critical role of in your product's success story, and helps stand out from the crowd with superior product documentation.
Developers will judge your product on your documentation. Read more ›
Understand your customers
Documentation analytics
Built-in privacy friendly analytics tell you what your customers are looking for.
Identify gaps in your docs and improve conversions.
Minimize support tickets and increase customer satisfaction with a well-documented product.
Privacy-friendly analytics
Analytics that respect your users. Understand what your customers are reading without cookies or intrusive tracking.
User feedback
Let your users tell you what they need. All your docs have feedback buttons letting your users tell you when they get stuck.
FAQ
Need more details? Here's answers for some common queries. If you can't find what you're looking for, you can always send us an email.
What makes Doctave different?

We're the only developer hub platform built around docs-as-code. Use your familiar Git-based workflow you already love, we handle hosting your docs.

Do you have a free trial?

Yes! You can try Doctave for free without a credit card. You can test all the features of Doctave, but your builds will go to sleep after 2 hours during the trial.

Do you host my docs?

Yes. Doctave hosts your documentation and delivers it to your readers. The source of truth for your content is your Git repository, but Doctave hosts the live deployment.

How is my code deployed?

You use our upload script to push your docs to Doctave. It works in any CI/CD system and even behind your corporate firewall.

Why do you have a desktop app?

The desktop app lets you preview your docs locally, even offline, to see what it will look like once deployed, and catch any errors before they are published.

What platforms does your desktop app support?

Doctave supports MacOS (native Intel and ARM), Linux, and Windows (preview).

I want a demo. Can you show me around?

Absolutely! Click below to book a time.

Book a demo